STAY WITH US
Surrounded by forest near the Salish sea, a sophisticated artist loft located above the studio of acclaimed resident artist Robert Studer from 'this is it. design' awaits your arrival. Original art and design abound. This quiet retreat, located on 5 acres, is 2 kilometers from the hamlet of Roberts Creek on the Sunshine Coast of British Columbia. It is your perfect getaway from the busy urban life. Walk in pristine forests, relax on secluded beaches. Discover your creativity. Come stay with us.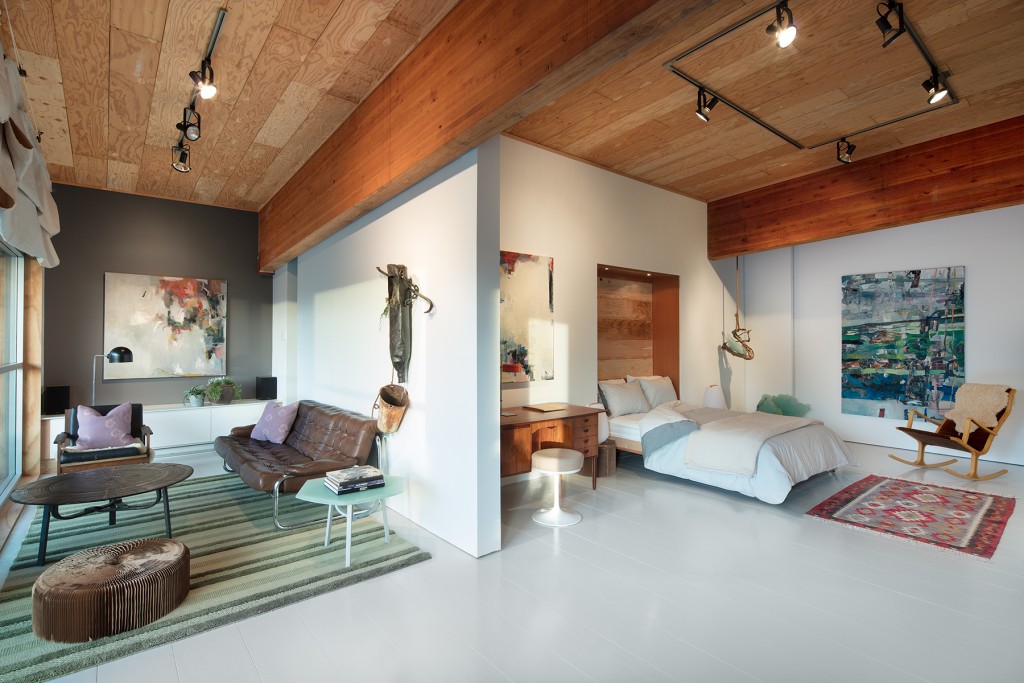 The loft is open, bright and very original. Everywhere you look there is creativity. References of modern, country, industrial and nature blend throughout the space. Large windows look out to nature, while internal windows offer private views overlooking the art studio of this is it. design. This is a space you will love to relax in.
A comfortable queen sized bed, cozy living room with large windows, an awesome bathroom with heated slate floors, plus a kitchenette equipped with kettle, french press, toaster, fridge and essential dishes and utensils are all buttoned up in a stunning 550 square foot accommodation. Add to that a bright 300 square foot covered deck all for yourself which overlooks a rural forest setting, organic gardens, fruit trees and the occasional wandering chicken.
Explore the five acre property and discover more creativity. Perhaps you will settle into a nice grove of trees to read a book, journey down to the seaside hamlet of Roberts Creek to encounter the friendly locals at the Gumboot Cafe, or walk the beaches and forests. This is a place for rejuvenation, re-connection and fun.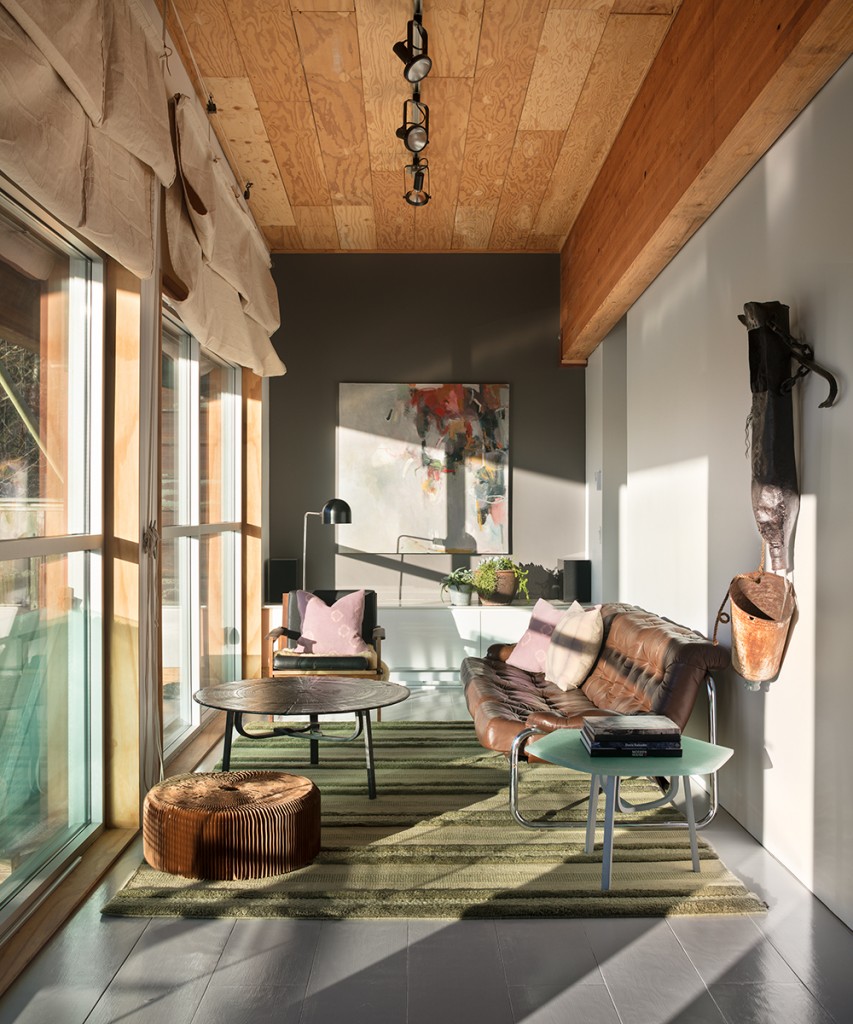 "It is perfect for two. My wife and I LOVED staying at Robert's + Beth's loft. It was an incredibly beautiful, inspiring space both inside and outside. Robert and Beth are extremely sweet and accommodating. Highly, highly recommend staying with them!"
Chris and Renata / Seattle, Washington