ABOUT US
We are Beth Hawthorn and Robert Studer and we thrive on creating thoughtful objects and experiences. A hands-on approach applied to our diverse interests materializes in the creation of art, design, craft and communications.
Our 2500 sqft design studio is located in the beautiful coastal hamlet of Roberts Creek, BC, Canada. Nestled away in the forest, our business is intimate and personal, while our clients and activities span the globe. We are only an email or phone call away.
While viewing this web site, you will encounter a diversity of ideas and projects – it's a reflection of our willingness to explore the NEW and an invitation to share this journey with you. We hope you will join us.
this is it.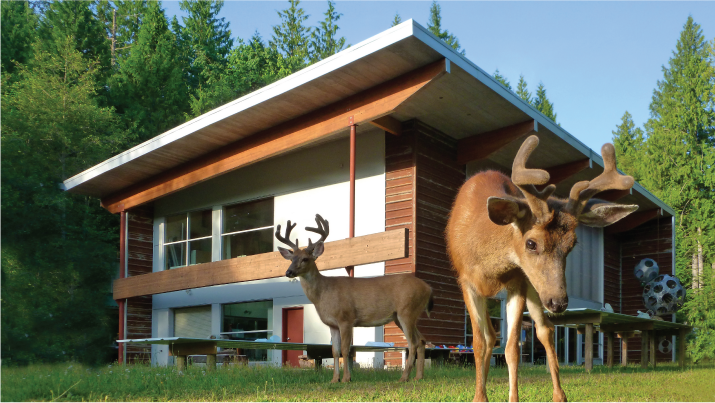 The this is it. design studio and two resident dear.
Artist Robert Studer shares his approach and philosophy behind the makings of his personal art practice. Watch this sensitive film by Craig Anderl for a deeper understanding of the inspirations that drive the diversity of work he has created over the past 30 years.